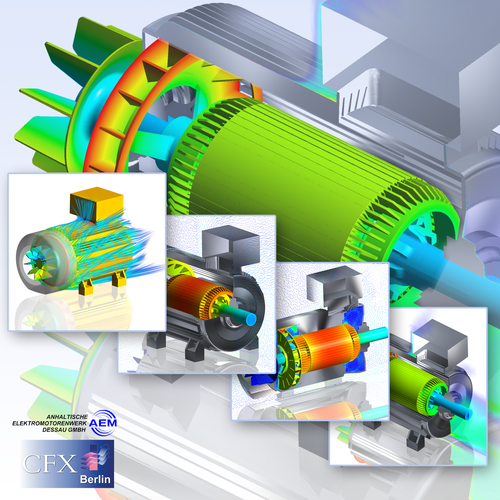 Price And Quantity
1 Piece

100000.00 - 150000.00 INR/Piece
Trade Information
25 Piece Per Week

1-2 Days
Product Description
Designers of electrical machines and generators can enhance ANSYS Maxwell with ANSYS RMxprt, a template-based design tool. Together Maxwell and RMxprt create a truly customized machine design flow to meet market demand for higher efficiency, lower cost machines. Using classical analytical motor theory and equivalent magnetic circuit methods, RMxprt can calculate machine performance, make initial sizing decisions and perform hundreds of "what if" analyses in a matter of seconds.
Machine Types:
Induction machines

Single-phase motors
Three-phase motors

Wound-rotor motors and generators
Synchronous machines
Line-start PM motors
Salient-pole motors and generators
Non-salient pole motors and generators
Brush commutated machines
DC motors and generators
Permanent magnet DC motors
Universal motors
Electronically commutated machines
Brushless DC motors
Adjustable-speed PM motors and generators
Switched reluctance motors
Claw-pole generators
Axial-flux machine
Performance Metrics
Critical performance data, such as torque versus speed, power loss, flux in the air gap, power factor and efficiency can be quickly calculated. Output waveforms include:
Current
Cogging torque
Flux in the air gap
Design Sheet Output
Design sheets list all the relevant input parameters and calculated parameters, and graphically display waveforms including current, voltage, torque and back EMF. A detailed winding layout is also produced. RMxprt can output Excel-format design sheets based on the user-defined template.
Powerful Scripting
RMxprt can be integrated with third party development programs through scripting languages such as VB script, IronPython, Tcl/TK, JavaScriptâ"¢, Perlâ"¢, Excel and MATLAB®. This allows you to customize the design flow and leverage internally developed programs and historical data.
Auto Synthesizing Design
RMxprt includes convenient features that can guide your design process by automatically determining slot size, coil turns and wire diameter, starting capacitance and winding arrangement from your given design parameters.
Model Pre-Processor for Electromagnetic Analysis
In addition to providing classical motor performance calculations, RMxprt can automatically generate a complete transfer of the 3-D or 2-D geometry, motion and mechanical setup, material properties, core loss, and winding and source setup. The drive circuit can be sent directly to Maxwell for detailed finite element analysis calculations.
High-Fidelity System Models
RMxprt creates high-fidelity, nonlinear equivalent circuit models, accounting for a machine's physical dimensions, winding characteristics, nonlinear material properties and existing dynamic effects as eddy-currents. You can use the resulting equivalent model to explore electronic control topologies, loads and interactions with drive-system and multidomain components in ANSYS Twin Builder.
Other Products in 'ANSYS Design Engineering Simulations Software' category
Get in touch with us